ALINA JUNDO   07468 435 779
Director of Freedom Release Counselling & Emotional Well-Being Centre
Multilingual Counsellor (Advanced Dip.CBT), Supervisor, Accredited Member of The National Counselling Society (MNCS), Registered Member of the British Association of Counsellors and Psychotherapists (MBACP) and L2 BWRT Practitioner and REWIND Practitioner.
I have experience working with adults, children, young people and couples and offer counselling sessions in English, Russian, Polish and Lithuanian languages in order to better accommodate my clients.
My approach is highly practical in helping my clients to develop the skills they need to tackle the issue they are currently facing. I adopt my skills depending on my clients individual needs by using therapies such as Brain Working Recursive Therapy (BWRT), Cognitive Behavioural Therapy (CBT), Solution Focused, Transactional Analysis, Person-Centred and Psychodynamic. All these approaches focus on helping clients to get unstuck and get their life back on track again.
I am passionate about my work and strongly believe that therapy can bring positive change and improvement to people's lives.We are all vulnerable in today's stressful world; it is not uncommon to feel lost or confused from time to time, or to experience symptoms, unhelpful behaviours or a lack of confidence. These are things that we all go through. The important thing to remember is that you are not alone. Talking with a professional can provide concrete help and support, as well as short and long-term relief from issues or problems you are facing.
My vision is to break down the fear of counselling and find ways of making counselling much more accessible and less stigmatised. My intention is to provide my clients with a safe space, supportive and non-judgmental relationship that enables them to explore  their troubles and dissatisfaction. My role is to listen and understand how my clients see themselves and their life and ultimately, to help them to see things more clearly, often from a different perspective.
I have experience of working with a variety of issues including: Addictions, Loneliness, Cultural adaption, Anger, Depression, Bereavement/Loss, Anxiety, Stress, Work Related Issues, Family Related Issues, Relationship Issues, Low Self-esteem, Low Confidence, Bullying, General Unhappiness, Personal Development, Making sense of life and relationships.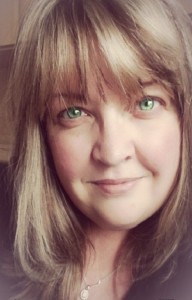 Paula Williams MBACP, EFT, CPCAB Dip
I am a qualified Counsellor and a registered member of the BACP (British Association of Counsellors and Psychotherapist) and work within their ethical framework for good practice. I am also an Approved CPCAB (Counselling And Psychotherapy Central Awarding Body) tutor and facilitator as well as a EFT Master Practitioner.
I work from a Humanistic perspective where my approach to counselling is using person centred to increase a person's feelings of self-worth and reduce the incongruence they have when entering therapy, between the ideal and actual self, and help a person become a fully functioning person reaching their full potential. My role is to offer a safe space, to listen, understand and accept in a non judgmental manner. As a Humanistic therapist I work to establish a relationship with my clients in which I hope they are able to develop their self-awareness.
I am also a creative therapist and alongside talking therapies I also use many creative tools, which include play therapy, music, drama, art and sand trays etc. I use visualizations and Mindfulness-based techniques and draw from many modalities, including Transactional Analysis, Gestalt, Psychosynthesis and CBT to name a few. I believe that a good therapist should give you what you need in therapy, and why I am knowledgeable in therapy, I also try to be flexible enough to adapt to who the client is and what they may need.
I work hard as a therapist giving time diligently, professionally, physically and mentally. I am rewarded in enabling a fellow human to cope and to overcome the troubles they may have. I simply love working as a Therapist and am passionate about providing children, young people and adults with the emotional and therapeutic support in order for them to have better childhoods and lives.
Currently I work in schools, youth service and private practice. I work extensively with children, young people and adults who have experienced chronic trauma, loss and abuse, who have subsequently been placed within the looked after system or adoption. Working with primary and secondary schools located in deprived areas. I am experienced in working with disabled people and those with learning difficulties.
Areas of counselling I deal with include:  Abuse, Anger management, Anxiety, Bereavement, Depression, Stress, Bullying, Childhood related issues, Dissociation, Domestic violence, Learning difficulties, PTSD, Self harm, Suicide, trauma, Personality disorders, Low self esteem.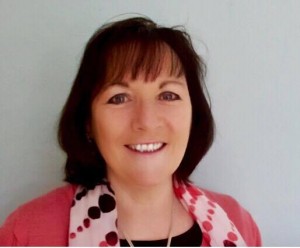 Theresa Hughes, MBACP, PGCE, CPCAB Dip.
I am a Registered Member of the British Association of Counsellors and Psychotherapists (MBACP), qualified teacher (PGCE) and trainer.  My core training is Integrative, encompassing Psycho-Dynamic Psychotherapy,   Person Centred and CBT. This enables me to tailor my approach to better meet the needs of clients.  My work is underpinned by the BACP's Ethical Framework, which includes regular supervision.
I can help clients to deal with range of issues such as bereavement, depression, anxiety, abuse, trans- cultural and sexual identity, drug and alcohol abuse.  
My 20 years' experience as a teacher gives me a unique understanding of the stresses in today's educational environment. I was a founding trustee of a registered charity supporting men and women affected by domestic violence.
I offer one to one counselling, group workshops and training on a range of psychological issues from anxiety, depression, and mindfulness to coping with demands of teaching and exam stress.